Greetings!
I have two exhibitions opening in the next month.
Signature Contemporary Craft
May 13 - June 17
Opening Reception May 13, 5-8pm
690 Miami Circle NE, #125, Atlanta Georgia 30324
404-237-4426 info@thesignatureshop.com
Anderson O'brien Fine Art
June 2 - 24
Opening Reception June 2, 5-8pm
3220 Farnam Street Suite 210, Omaha, NE 68131
402-884-0911 gallery@aobfineart.com
I'll be showing a range of work from several series I am currently working on in both exhibitions. In addition to my normal work, I will be displaying a few pieces in each exhibition of special note. In 2019 an arsonist burned down the building where my studio was located. If you are interested in the story, here it is. After the fire, I dug through the ruins and excavated a number of pieces that survived and were "fired" by the building burning. I will be including a few of these "Arson-ware" pieces in both exhibitions.
Also, I have been working on a collaboration with Bright Angle porcelain design studio on a translucent porcelain pendant lamp that I am excited about. This piece will be available for order with 6-8 week delivery time. (I've included an informal image to give a sense of it -- better images coming soon.)
The images below are from my upcoming show at Signature Contemporary Craft in Atlanta
Finally, I have been having a few issues with my mailing list. I'm in the process of trying to sort it out. My apologies if you receive more than one newletter from me this time.
Thanks always for your interest and support and feel free to contact me with any questions.
828.337.2558 ericknoche@gmail.com
Petite Symbols with Pearl Glaze Wood fire stoneware with slip and glaze 38 x 55 x 4 $7000
Triangle Puzzle Wood fired stoneware with slip and glaze 16 x 17 x 6 $2700
Platter with Pearl Glaze Wood fired stoneware with slip and glaze 14 x 14 x 4 $1800
Arson-ware Symbols Stoneware, fired in arson-caused studio fire @ 9" diameter $877 each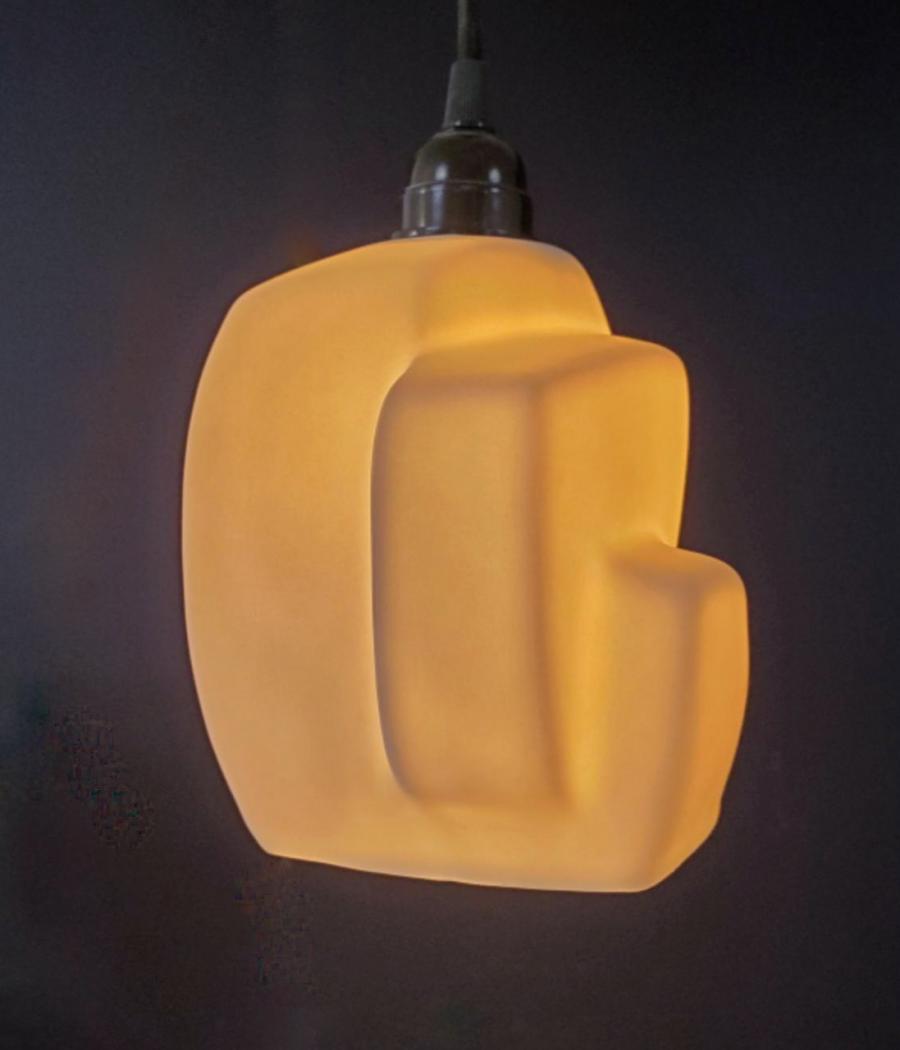 Pendant Lamp Cast Translucent Porcelain 7 x 7 x 7 $700